Labels: Properties Available, Spruce Creek
7 comments
To see properties available for sale at Spruce Creek, click below:

Spruce Creek Offers a wide range of Property Choices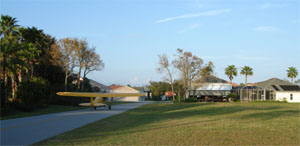 There is a diverse range of properties at the Spruce Creek Fly-in.
Literally a small village, Spruce Creek was masterfully designed to offer a self-contained mixture of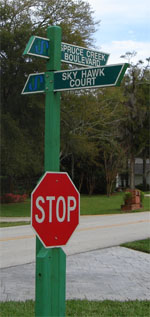 commercial and residential neighborhoods inside the community.
Some neighborhoods are single-family, some are zero-lot line, others are multifamily townhomes and we also have condo units. At the center of Spruce Creek, in the immediate areas of the runway, we have a commercial section with diverse businesses and private hangars and offices.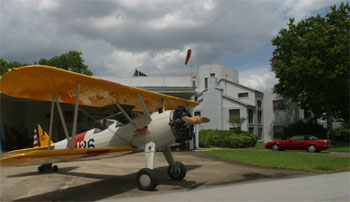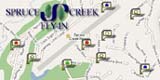 The best way to visualize it all is with the Spruce Creek Fly-in Map , which provides an interactive
aerial view of the community.
In all, The Spruce Creek Fly-in encompasses almost 5,000 residents, 1,300 homes, 700 hangars and 14 miles of taxiways sharing a unique life in this private, security-patrolled and gated village.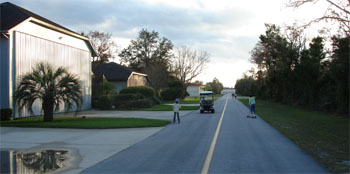 Spruce Creek Properties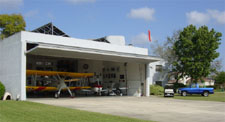 Taxiway homes are properties with direct access to taxiways. Most Taxiway Homes include an attached or detached hangar and we call them "Hangar Homes". While the majority of Taxiway Homes are single-family residences, there are a few villas,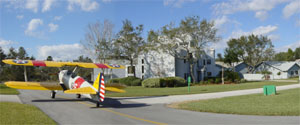 duplexes and condos with access to taxiways as well.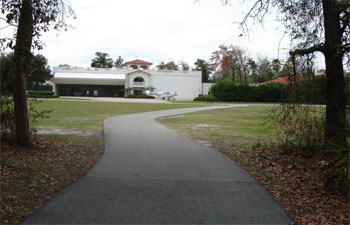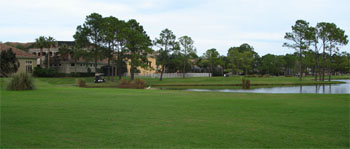 Golf Course Homes are those located on the Spruce Creek Country Club's golf course. Most have great views of the fairways. An ocassional errant golf ball might end up in their backyards.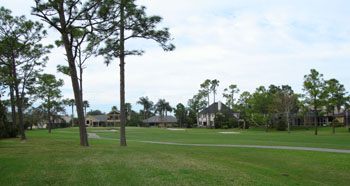 Homes that may not have direct access to the taxiways or the golf course but that usually include views of the nature preserve that surrounds much of Spruce Creek. Some Nature homes have direct access to the Spruce Creek and may have docks to launch canoes and small boats.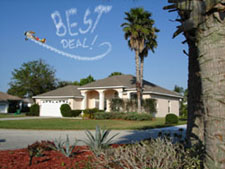 Also considered "Nature Homes" are all other homes in Spruce Creek that do not fit any other category. These provide an alternative for those who wish to enjoy the security and lifestyle of Spruce Creek but do not need an attached hangar nor prefer being directly on the golf course. These are located away from the nature areas but often include beautifully landscaped grounds and artificial lakes in their surroundings.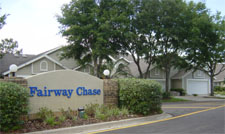 Spruce Creek offers several planned neighborhoods that include condominiums with a worry-free lifestyle, private neighborhood pools and recreation areas. Condominium units have one or two-stories with diverse designs.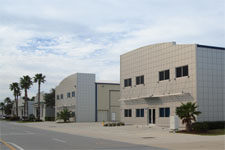 Commercial, Business- zoned Hangars are available in the commercial and offices area of Spruce Creek. These are mostly separate from residential properties. The allowable uses vary and may include a variety of commercial enterprises in addition to the storing of aircraft. Uses include recording studios, furniture building,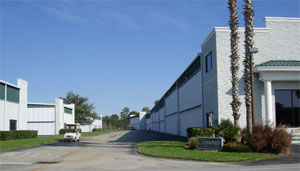 warehouse storage, storage of Recreational Vehicles, cars and boats, Exercise Training Facilities and more. There are several hangar developments, each with its own condominium association, rules and regulations.
A few vacant lots are available to build your custom home.

KARLHAUS REALTY, Your Spruce Creek Real Estate Experts
KARLHAUS REALTY can assist you in viewing and purchasing any of the properties available at the Spruce Creek Fly-in regardless of which Real Estate company has the listing or represents the seller.
Through special agreements, we also have access to properties that may be available but not listed in the area's Multiple Listing Service (MLS).
The professionals at KARLHAUS REALTY are ready to be of service to make reality the dream of owning property at Spruce Creek.
View all Spruce Creek Homes for Sale