Labels: About Us
3 comments
The finest in real estate
A smarter way to buy or sell your property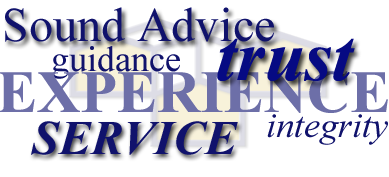 KARLHAUS REALTY™ at the Spruce Creek Fly-in is a full service Real Estate Brokerage specializing in Florida luxury residential fly-in, golf and ocean properties as well as commercial and investment real estate.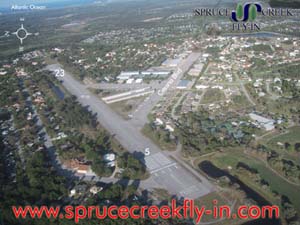 Based at the Spruce Creek Fly-in, the world's most exclusive fly-in community, we are only a few miles from famous Daytona Beach. Visit KARLHAUS REALTY™ for the latest news, insights and special deals in real estate at the Spruce Creek Fly-in, Port Orange, Daytona Beach and rest of Florida.


The Rules Have Changed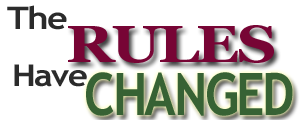 The Internet has become the hunting grounds for savvy buyers, and KARLHAUS REALTY has positioned itself at the forefront of this technology to capitalize on this trend. The advent of Web 2.0, social networking and viral marketing have drastically changed the way real estate is researched, bought and sold, making the market more transparent. With Karlhaus' internet heritage, SEO (Search Engine Optimization) experience and technological expertise you can be assured your property will get maximum exposure worldwide. For Buyers, our proprietary searching methodologies along with trusted contacts in the industry assure premier access to many properties available but not listed in the regular MLS databases.

Old style marketing just doesn't cut it in the new world of real estate. The days of taking a listing, entering it in the local MLS, running a few ads in the paper and sit and wait for a buyer to come bring you a contract are over. In this new world, terms like SEO, Viral Marketing, and Web 2.0 are a foreign language to traditional old-style real estate companies. But these are key technologies that provide the needed worldwide exposure to put together Buyers and Sellers in today's market.

While other real estate companies pretend these trends are not there, and stagnate along with their frustrated customers, KARLHAUS REALTY has embraced them thanks to its internet heritage. Our founder, Carlos Bravo, is a former internet executive that has founded and merged several wildly successful companies in the manufacturing, management consulting and technology arenas, including taking public the first Internet Applications Services Provider (ASP) ever. As a developer and private investor, he understands the challenges and opportunities in commercial and residential markets.



Worldwide Exposure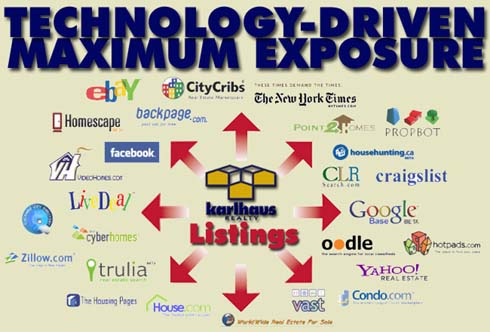 KARLHAUS REALTY™ has teamed up with Trulia® and Point2 National Listing Service® to provide you with the most powerful listing syndication engine on the web.

When you place a listing with Karlhaus your property will automatically be seen on our entire partnership network of over 80 sites, including Google Base, Yahoo Trulia and Craigslist. This means anyone conducting a search from any of our partner sites will see your listing. You will also have access to our search engine optimization, where your listings will receive top placement in not only National and Local markets, but the very important, International searches for the Spruce Creek Fly-in. Having a multi-cultural heritage, when an international buyer calls KarlHaus, we are likely able to speak in their native language, be it Spanish, French, Italian, Portuguese, German and others.

The pervasiveness of real estate information on the internet has created a phenomenom in which about 20 million people are browsing home listings each month



Google
Through its network of highly trafficked websites, Karlhaus has created an exceptionally targeted and cost effective marketing channel for property owners and agents to reach tenants and buyers.

More exposure means faster sell time at better price.



Your Expectations Deserve to Be Exceeded
We are, above all, trusted consultants. The foundation of our business model is a legacy from the marketing, management consulting and technology industries, where client's satisfaction determined our success. You expect the highest levels of performance, responsiveness and accountability. Your goals need to be partnered with knowledgeable, experienced professionals. Your property should receive maximum exposure in multiple markets, and most importantly, you require and deserve exceeded expectations.

Our advice comes backed by over 25 years of experience providing sound advice with integrity. While we follow the golden rule ("He who has the gold makes the rules…"), at Karlhaus:


We will never tell a client what he or she would rather hear if we don't believe that to be reality.

We will not enter into a client relationship if we know what is expected of us cannot be done in good faith.
We'd rather lose a sale than a friend. This is not just basic integrity, but also good business sense. Happy customers attract more customers, simple.

Someone once said: "If you have integrity, nothing else matters. If you don't have integrity, nothing else matters." That succinctly sums up our philosophy.


Spruce Creek Real Estate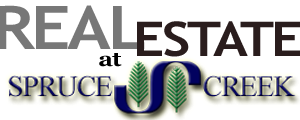 Karlhaus Realty has partnered with, SolutionHaus Ltd, a marketing and management consultancy boutique and web developer. Solutionhaus is the creator of the popular online newspaper of the Spruce Creek Fly-in: The Spruce Creek Journal. The Spruce Creek Journal newslink has become the central online news source of the Spruce Creek Fly-in community. It includes the real time community calendar of events, timely articles, commentaries and the latest local news through its real time newsfeeds. The interactive site allows readers to post comments and also includes a community forum.

The Spruce Creek Fly-in information site is also run by SolutionHaus and is the internet gateway to the Spruce Creek Fly-in community. This site is visited by internet buyers from all over the world.

We at KARLHAUS REALTY™ at the Spruce Creek Fly-in not only sell the Fly-in lifestyle, we live it! Starting with our managing broker, who is not only an avid pilot, aeronautical engineer, real estate investor, developer and owner of multiple aircraft ( including one of the best WWII specimens in the world), he has made Spruce Creek his family's home. At KARLHAUS REALTY™ you have a real estate broker in the Spruce Creek Fly-in that actually resides in a hangar home and can talk first hand about Spruce Creek Fly-in real estate and great lifestyle.

Our Advertising production capabilities are second to none, learn more: Karlhaus Advertising in Spruce Creek



Make your voice be heard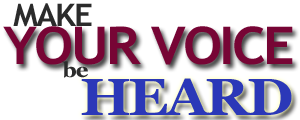 We at KARLHAUS REALTY want to listen to you. Feel free to add your comments to any post in this interactive site. You don't even need to disclose your name if you don't want to (or, if you desire, just enter a fake name. The names of your college buddy in Iowa, or your aunt's in Topeka are time honored favorites...) Regardless, we truly welcome ideas to improve our site and technology model.



Jobs at Karlhaus Realty
We are actively recruiting technology-savvy experienced real estate agents. Our benefits include tuition reimbursement, a liberal bonus program and many exciting opportunities to prosper together. See the Jobs section for more information about joining our team.