0 comments
SPRUCE CREEK.- KARLHAUS REALTY, known for selling the most exclusive and unique homes in the area, has again been featured in the newspaper. A feature in Sunday's real estate section covers 1185 Private Road, a new listing marketed exclusively by Karlhaus.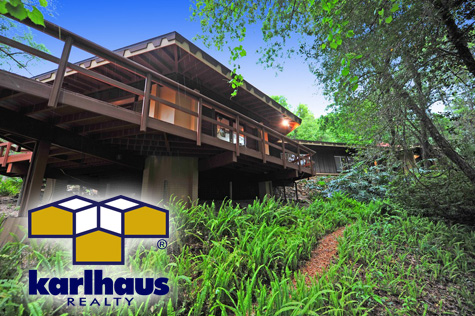 Perched on one of Florida's rare natural hills and surrounded by spectacular gardens, pastures and ponds, this Frank Lloyd Wright Prairie Style home is the ultimate country retreat. Ornate Electronic Security gates and a winding private driveway surrounded by trees greet the visitors to this nature paradise. The One of a kind home is an architectural masterpiece with floor to ceiling glass windows and extensive decking that blends with the landscape. In true FLW fashion, the building and its landscape are connected in harmony. The architect's design process was derided from natural laws rather than philosophical idealism or classical rules. Earth-toned colors are fused both on the interior and exterior, mimicking shades found in nature. The Listing Agent is Carlos Bravo.

More details on this property: 1185 Private Road, Deland, FL

View the Article: Prairie School Style Home in Deland

More Deland Listings: Karlhaus - Mid Florida MLS Search

Reference: Prairie school style home offers country retreat
What next?
Related Posts by Categories